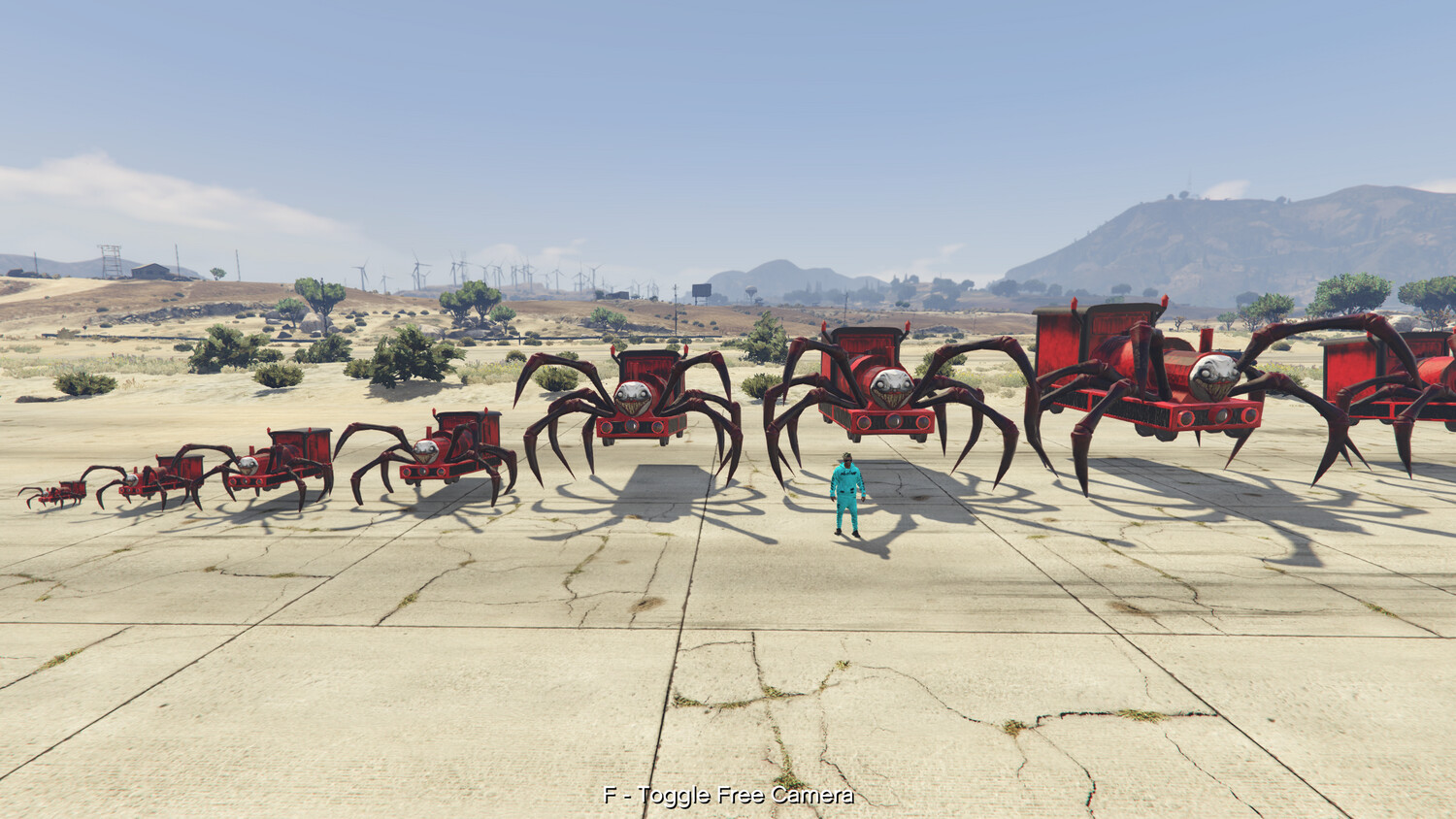 CHOO CHOO CHARLES 14 DIFFERANT SIZES SMALL TO BIG
00196
Product Details
Brand:
Scary Horror Games
IN THIS BUNDLE U WILL GET CHOO CHOO CHARLES SIZE FROM 20% ,40%,60%,80%,120%,140%,160%,180%,200%,280%,560%,800%,1600%AND LAST BIGGEST 3000% SIZE IN GAME THAN NORMAL ONE
WANT MORE SIZES BIGGER SEE OTHER BUNDLE SIZE PRODUCT IN SIt
200rs per size
Installation:
-Requirements: AddonPeds by Meth0d

Installation:
- Using OpenIV, put all files into GTAV>mods>update>x64>dlcpacks>addonpeds>dlc.rpf>peds.rpf
- Run AddonPeds (Run as admin)
- Click "New Ped" input the name "ChooCharlesP"
- Set Ped Type to "male" and Is streamed "True".
- press REBUILD.
- Done .
- - - - - - - - - - -- - -- - - - - - - - - - - - - - - - - - - - - - - - - -- - - - - $$$$$$-- - - - - - - - - - - - - - - - - - - - - - - - - - - - - - - - - - - - - - - -

✨ Join our discord for more content ✨

- Done

Save this product for later